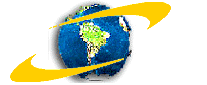 Nº40. Junio. 2003.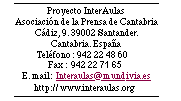 Chino, árabe, ruso, italiano, inglés, francés, aleman, euskera, gallero, catalán, bable... exprésate en los idiomas que conozcas y envíanos tu trabajo a esta sección, incluyendo también la traducción, para que todos aprendamos un poco más.

La torre de BabelAulas


The princess and the frog
(A crazy fairy tale)
Por los alumnos de primaria del CP Quirós de Alfóz de Lloredo.
Iván, José, Manuel, Jezabel, Isabel, Pedro, Iván, Mario y Diego, (de 2º) ; Jenny, Carlos, Diego, Andrea, Edurne, Cristian (de 3º) y Desi, Cristina, Laro, Emma, Jesús Emilio, Elsa, Victor, Jesús Alonso, Laura (de 6º).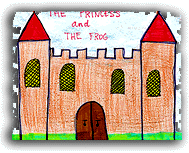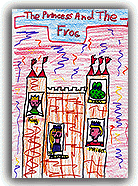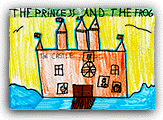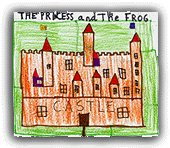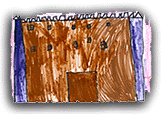 …Once upon a time…there was a castle who belonged to a serious KING . He had got a daughter a spoilt PRINCESS. She was crying in the garden, sadly, because her father didn´t let her go to the nearest "disco-dance".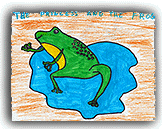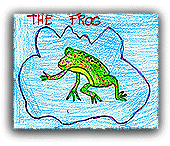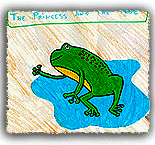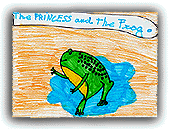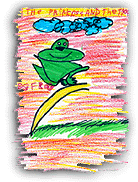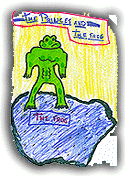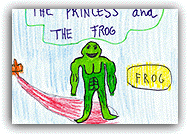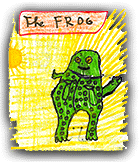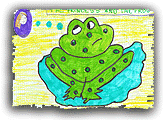 Suddenly a clever FROG appeared the help her.
-"Give me a kiss and I´ll go to the disco with you".
-"Ooooh!…1,2,3,…kiss! Muac!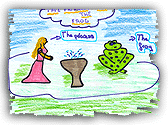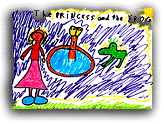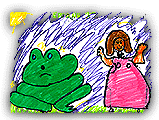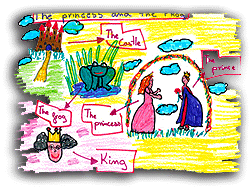 The frog became a handsome PRINCE and the lived happily for the rest of their days…dancing without stopping!!.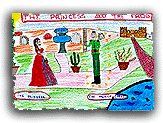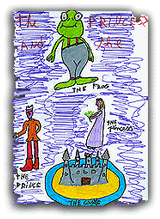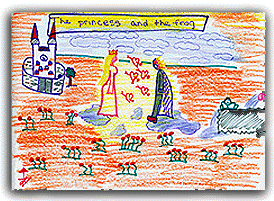 Traducción
La princesa y la rana
(un cuento loco)
Érase una vez … un castillo que pertenecía a un REY muy serio. Tenía una hija, una mimada PRINCESA. Ella estaba un día llorando muy triste en el jardín porque su padre no la dejaba ir a una cercana "disco-dance".
De pronto, una lista RANA apareció para ayudarla.
-"Dame un beso y yo iré a la disco contigo"
-"¡Ooooh!... ¡1, 2, 3,... beso! ¡Muac!
La rana se convirtió en un apuesto PRÍNCIPE y vivieron felices para el resto de sus días... ¡¡bailando sin parar!!.